ICDD Membership
---
Approximately 300 scientists from around the world comprise the active membership from which the organization draws its Board of Directors, committees, and subcommittees. Our members, who are volunteers, are actively engaged in developments in the field of X-ray powder diffraction and related disciplines. Membership consists of scientists from various affiliations – educational, governmental, and industrial. Learn how to become an ICDD Member.
The position of Technical Regional Co-chair (consultant) was established to bring the mission and vision of the ICDD to every region of the globe. The regional co-chairs are ICDD members and act as ICDD representatives in their geographic regions. They serve as a communication bridge between ICDD, its members, and the powder diffraction community in the area. Among other activities, the technical regional co-chairs recommend appropriate times and places for ICDD courses, workshops, and meetings, both basic and advanced ones. They recommend new members, Grant-in-Aid candidates, and coordinate local member activities.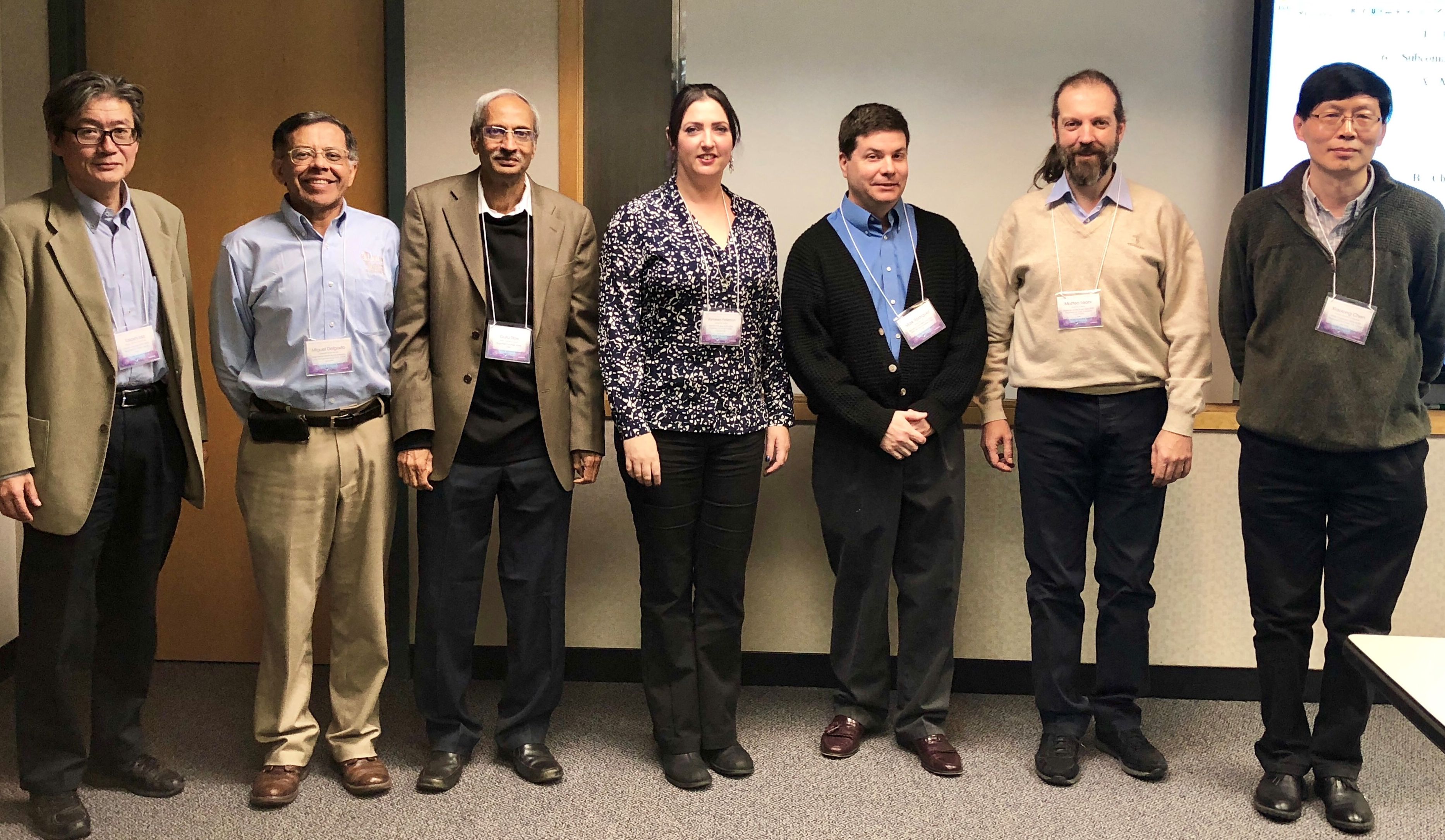 L to R: Takashi Ida, José Miguel Delgado, T.N. Guru Row, Vanessa Peterson, Mark Rodriguez, Matteo Leoni, Xiaolong Chen
Not shown: Evgeny Antipov and Steve Hillier.
Ghulam Ali
UST Korea
South Korea
Masoud Allahkarami
Oklahoma State University
U.S.A.
Martin Donakowski
Northwestern University
U.S.A.
Analio Dugarte
Universidad de Los Andes
Venezuela
Wang Hay Kan
University of Calgary
Department of Chemistry, University of Calgary
Canada
Eduard Levin
Moscow State University
Russia
Kyle McDevitt
University of California, Irvine
U.S.A.
Gift Mehlana
Midlands State University
Gweru, Zimbabwe
Janeth Sarmiento
Benemérita Universidad Autónoma de Puebla
Mexico
Thanh Thao Tran
University of Houston – Department of Chemistry
U.S.A.
Jennifer Urban
University of Rochester
U.S.A.
Vedran Vukotic
University of Windsor
Canada
Shavait Yamini
All India Institute of Medical Sciences
India
Heng Yang
California Institute of Technology
U.S.A.
Curt Haltiwanger
U.S.A.

Charlotte Lowe-Ma
U.S.A.

Wolfram Pitschke
Germany

Shailesh Upreti