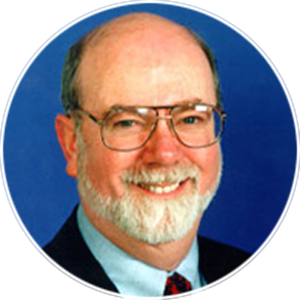 Snyder Awards
Honoring Robert (Bob) L. Snyder (1941-2011)
An outstanding educator and researcher, Bob was Professor Emeritus of Ceramic Science at Alfred University, Chairman of Material Science and Engineering at The Ohio State University and co-chair of the School of Materials Science and Engineering at Georgia Tech. He was chairman of both the ICDD and the Denver X-ray Conference, traveled extensively and interacted with scientists from around the world. His research focused on the characterization of advanced materials by X-ray diffraction, especially advanced ceramics and nanomaterials. Bob presented over 1,000 talks, authored numerous publications and textbooks, and was known as an international ambassador of material science and characterization. He was known for his passion for science and life. Bob served as ICDD Chairman of the Board of Directors from 1996 to 2000.
ROBERT L. SNYDER STUDENT TRAVEL AWARD
To honor the life and work of Robert L. Snyder, the International Centre for Diffraction Data has established the ROBERT L. SNYDER Student Travel Awards. To continue Bob's mission of cultivating future X-ray analysts, the awards offer limited travel support to enable graduate and undergraduate students to attend the Annual Conference on Applications of X-ray Analysis, commonly known as the Denver X-ray Conference. Students are required to participate in the technical program of the conference by submitting an abstract for oral or poster presentation.
Selection Process
Applications are reviewed on a competitive basis. Grants are awarded in the amount of $500 for undergraduate or graduate students living within the USA and Canada, and $1,000 for those living outside of the USA and Canada. Recipients also receive free registration to attend the DXC.
Award Presentation
Recipients are notified prior to the conference; the grants are distributed at the Conference.
Submit Application To:
Robert L. Snyder Student Travel Award
International Centre for Diffraction Data
12 Campus Boulevard
Newtown Square, PA 19073-3273
E-mail: sjennings@icdd.com
Fax: (610) 325-9823
Please note that the Denver X-ray Conference also offers a reduced student housing.