New for PDF-4/Organics 2023 – ICDD Server Edition
Previously, our ICDD databases have all been tied to a single PC. Our workplaces and work habits have evolved from just a few years ago, and our new database licensing model provides the flexibility that large organizations and academics need to meet the varying demands of their clients, teams, and students. Now for the first time, the PDF-4/Organics database can float between users. We've taken the floating seat license model that has proven so popular from JADE® Pro, and applied it to our two most powerful database products, PDF-4+ and PDF-4/Organics. Install on your server and as many computers as you wish. A 10-User license provides access to 10 computers at a time and floats among an unlimited number of systems.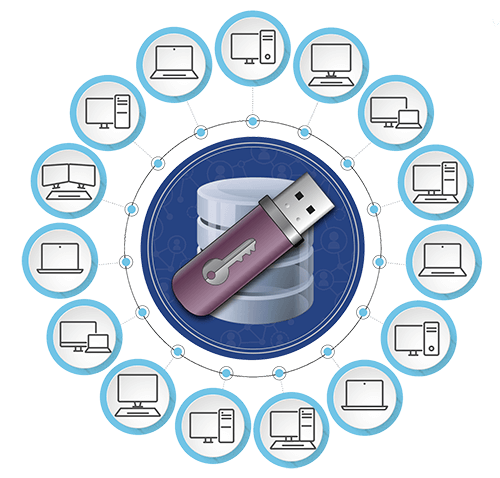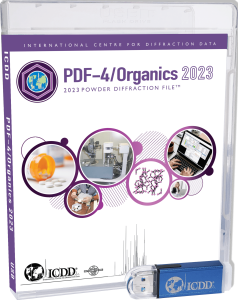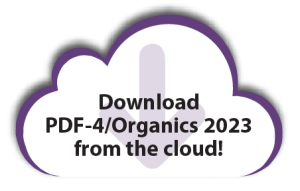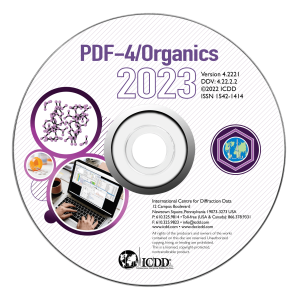 PDF-4/Organics 2023 database is a highly targeted collection, with special focus on materials used in commercial and regulatory fields. It is designed to solve difficult problems that are analyzed by powder diffraction analysis for a multitude of applications in the pharmaceutical, regulatory, specialty chemical, biomaterial, and forensic fields.
With 608,700+ entries, the PDF-4/Organics provides the best of both worlds by including single crystal and powder diffraction data together in a single, edited, and standardized database. ICDD extracts information from the public literature like other databases – and then adds unique content by extracting patent data, combining single crystal and powder references, adding common inorganics and polymers, and continuously adding targeted materials through grants and research proposals.
Includes 44,300+ new CSD entries from a new partnership with Cambridge Crystallographic Data Centre.
Pharmaceuticals and Narcotics
ICDD continues to fund research for reference data of top sales volume pharmaceuticals. This enhances the database libraries for active pharmaceutical ingredients and excipients, and includes crystalline, nanocrystalline, and amorphous references.  ICDD has implemented cross–references from ICDD's experimental patterns with the corresponding Cambridge Structural Database (CSD) entries that are in the PDF-4/Organics database.
Using PDF-4/Organics 2023
OUR CUSTOMERS HAVE SPOKEN
READY TO PURCHASE PDF-4/Organics?
Not sure which database you should purchase? Search using chemical name, formula, and elements
to find out which ICDD database product is right for you.
Related Articles – Learn more about PDF-4/Organics