ICDD databases and software products are licensed for use on a single PC. Database and software licenses grant end-users a limited, nonexclusive, and nontransferable license to access the contents of the product for personal or internal business purposes; and to download such contents on the hard drive of a single computer, as needed, to facilitate data processing. It cannot be installed, accessed, or displayed on more than one PC without purchasing additional licenses. License terms vary by product. More information on PDF-4+/Web licensing.
It is recommended that all ICDD databases be installed and registered within the first 30 days after product purchase and receipt of product. This will insure that your database license will correspond closely with your product subscription. Please note that your product subscription is based on the month of the original invoice; not the date of the license registration key.
LICENSE OPTIONS TO FIT YOUR BUDGET!
NEW—Extended multi-year license terms. Let us know what you need!
We will customize the license for a 1 to 9-year license term.
15% discount for new PDF-4 and JADE Pro Bundles
One-stop shopping -align PDF and JADE renewals for one billing and shipment
Save Money!  Combine a new license for PDF-4+ and PDF-4/Organics
PDF-2 five(5) year license – prepaid package
PDF-4+Scholar ten(10) year license for Academics
PDF-4/Axiom six(6) year and nine(9) year license -prepaid packages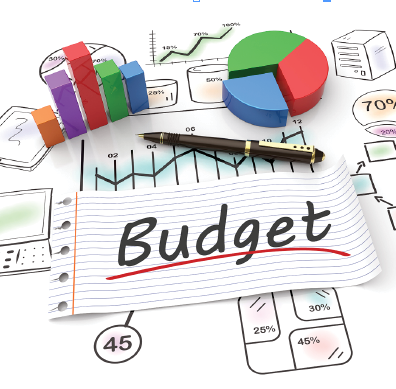 Save time and money with ICDD's PDF-4 subscriptions

ICDD's subscriptions keep your database up-to-date with renewal pricing
ICDD offers automatic PDF-4 renewal shipments for convenience
Can't accept automatic shipments? ICDD will send a PDF-4 renewal reminder to keep you up-to-date with your subscription
---
Product License Agreements
Statement of Pricing and Licensing
ICDD's pricing and licensing policies are integrated to provide value to our customers in the form of user options for price and performance. PDF-4 products contain more data from contracted global sources and annually upgraded software features. These performance products are sold with annual renewable licenses and are serviced by subscription. The PDF-2 database provides basic functionality and data and is licensed for 60 months. These value options are designed to provide users with optimized service selections for leading materials research laboratories, teaching facilities, and quality control operations.
ICDD offers annual renewals for our database products. Annual renewals contain new data and new database capabilities. Pricing policies for all products are designed to reward frequent update customers, site laboratories, and degree-granting academic institutions, through price discounts.
Since license terms and pricing are combined and customized to service different segments of the scientific community, licenses are not transferable (for exceptions see ICDD License Transfer Policy).
The majority of PDF databases are sold through ICDD's global distribution network. Our network includes equipment manufacturers, regional distributors, and licensed software developers who program commercial data analysis programs that work seamlessly with our databases.
ICDD License Transfer Policy
In order to validly transfer or assign an existing ICDD software or database license, choose the appropriate procedure below: Host Transfer, License Transfer, or Affiliate Transfer.
If you transfer the license for a product suite or site license, the license applies to the entire suite of products. Individual products within a product suite are not eligible for a transfer of license. The transfer of a license includes all previous versions of that product. If you transfer your registered copy, then you transfer your rights to all previous versions of that license as well.
Host Transfers
PC failures or operating system reconfigurations may require the user to transfer the license from the registered host PC to another PC. As long as the licensed entity or product type has not changed from the original registration, a re-registration to a new PC environment can be done. Click here for instructions on how to re-register or contact registration at ICDD. Host transfers are limited to once a year and are subject to approval by the ICDD.
License Transfer
Licenses are not transferable, with the exceptions of transfers due to acquisition, merger, consolidation, or transfer to an affiliate.
A licensed customer does not need ICDD's consent to transfer licenses in the event of an organization acquisition, merger, or consolidation. The ICDD needs to be notified of a change in organization name, contact name, or address if the user wants to remain eligible for future license renewal discounts. Notification can be made using ICDD's online license transfer form or by directly contacting ICDD customer service (sales@icdd.com).
Affiliate Transfer
An entity may transfer its right to use the Powder Diffraction File and associated software to its Affiliate. An Affiliate is another entity where at least 50.1% of its voting power is owned or controlled by the transferring entity or where as least 50.1% of the transferring entity's voting power is owned or controlled by the transferee. In the specific case of academic institutions, an affiliate may also be a staff/faculty member of the registered entity.
In the case of a transfer to an affiliate, the transferring entity must apply to ICDD for approval of the re-license using the transfer of license application. The original licensee must approve the transfer in writing and, upon signature of the application, the original licensee's licenses are terminated.
Click here to download the Affiliate Transfer of License Application.