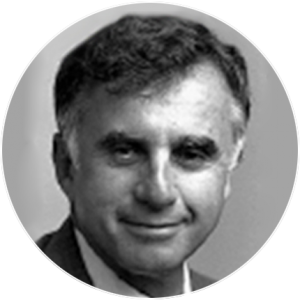 Cohen Awards
Honoring Jerome (Jerry) B. Cohen
(1932 – 1999)
Known for his legendary contributions to Northwestern University, Jerry Cohen spent the majority of his career pursuing his true passion – teaching students. He served as Professor of Materials Science and Engineering, and Dean of the Robert R. McCormick School of Engineering and Applied Science. He helped initiate the development of the Advanced Photon Source (APS) at Argonne National Laboratory Synchrotron Radiation Research Facility, and solicited major funding to develop one of its leading experimental research stations. Jerry held several patents, including one for a rapid portable X-ray device for measuring residual stresses in structural metals in the field. He was the author of more than 300 publications and four books. His book "Residual Stress: Measurement by Diffraction and Interpretation," co-authored by Cev Noyan, is still the classic, fundamental textbook in the field.
This award was instituted in the name of Professor Jerome B. Cohen, one of the leaders in the field of X-ray analysis, and in the training of students in this art. The award is intended to recognize the outstanding achievements of student research in this field. All students, graduate or undergraduate, who are working in the field of X-ray analysis, can submit a technical paper describing their work. The following criteria applies:
The research must be original, of high quality, and must be primarily the work of the student.
Papers submitted to the Cohen Award must be presented at the conference in either oral or poster session. Thus, all first-author students must submit an abstract and also attend the conference.
The winner must be able to attend the Plenary session of the conference on Wednesday morning for the announcement of the award.
Papers must be submitted along with a 2023 Cohen Award Certification Form.
Please follow the same format guidelines as manuscripts submitted for the conference proceedings, Advances in X-ray Analysis. The Guidelines for the Preparation of Manuscripts are available online. Students competing for the award are required to submit their manuscript to Advances in X-ray Analysis, and include a signed Publishing Agreement, also available online.
Papers must be submitted electronically, as an email attachment, created as either a Microsoft®Word (Word XP – 2020) document or as a PDF file (Portable Document File). Please email the file to dxc@icdd.com. If you do not receive confirmation that the manuscript was received within one week of your submission, contact the ICDD Conference Services Department by email or phone: dxc@icdd.com; 610-325-9814.
Selection Process
Assessments will be made based on the quality and content of the submitted paper. A committee of researchers in the field will select the winner.
Award Presentation
The award, consisting of a certificate and a gift of $1,000 will be announced and presented to the winning student at the Plenary Session of the Denver X-ray Conference.
Submission Process
Students must submit their paper in electronic form, along with a certification form, in final publication form, to sjennings@icdd.com by 1 June 2023.