ICDD Rietveld Refinement & Indexing Clinic
ICDD Rietveld Refinement & Indexing Clinic
Let Our Team of Experts Help You Take Your Skills to the Next Level
Powder pattern Indexing and Rietveld structural refinement techniques are complementary and are often combined to determine the structure of a material. Successful indexing of a powder pattern is considered strong evidence for phase purity.
A good quality meeting that was well worth attending.
Indexing (with derived space group and lattice symmetry determinations) is considered a prelude to determining the crystal structure, and permits phase identification by lattice matching techniques. The Rietveld method is used to refine crystal structures and is perhaps best considered whole- pattern-fitting structure refinement, i.e., we must account not only for the crystal structure but also the instrumental resolution and diffraction physics effects (e.g., crystallite size and strain). The aim is to perform quantitative phase analysis and identification.
This clinic introduces the theory and formalisms of various indexing methods and structural refinement techniques. One unique aspect of this clinic is the extensive use of computer laboratory problem solving and exercises that teach method development in a hands-on environment. We will use EXPGUI and GSAS for the Rietveld laboratory work; Crysfire (especially Dicvol, Ito and Treor) will be used for indexing exercises.
The format of the clinic is a combination of morning lectures and afternoon computer lab exercises. Ample opportunity for individual student-faculty interaction exists throughout the week. 
when & where
Rietveld Refinement & Indexing Clinic
Fall 2023
---
ICDD Headquarters
12 Campus Boulevard
Newtown Square, PA 19073-3273 USA
Phone: (610) 325-9814
COVID-19:
ICDD is keeping a close watch on the coronavirus situation. At present, all clinics are scheduled as an in-person class; this could change if warranted. All attendees are required to be fully vaccinated, including the booster, to attend the 2022 clinics.
If you have any questions, please contact clinics@icdd.com
Lecture Components
Basic Crystallography
Emphasis on space groups, conventions, etc.
Powder Pattern Indexing
Data reduction methods for peak finding
We will use Dicvol 04, Treor and Ito indexing examples
Crysfire will also be discussed
Rietveld Structural Refinement
History and motivation for development of this technique
Qualitative description of various sample and instrument-related functions for profile shape, background, etc.
The use of least-squares constraints will be explored
LeBail and Pawley Fitting Procedures
What to do when atomic coordinates are not available
Discussion on use of these tools for structure determination
Use in powder pattern indexing
Computer Lab Components
Exercise problems will include:
Single phase indexing
Single phase refinement (all crystalline materials)
Multiphase refinement (all crystalline materials)
Nanophase, and small crystallite size content
Amorphous phase + crystalline phase(s)
schedule
Sessions are held:
Monday through Thursday: 8:30 am to 5:30 pm
Friday: 8:30 am to 4:00 pm
Faculty
The clinic faculty is selected from academic, industrial and government institutions under the direction of ICDD Management.
HOST HOTEL
Host Hotel information will be announced in early 2023
Tuition Waiver Opportunities
ICDD offers a limited number of tuition waivers for the Rietveld Refinement & Indexing Clinic. Faculty members and graduate students are encouraged to apply. If you are currently developing a program in Rietveld Analysis, and are interested in incorporating these topics into an established course, a tuition waiver can provide you with the opportunity to learn the principles and practices from some of the experts in the field.
Transfer, Cancellation and Refund Policy
ICDD must guarantee payment for meals and materials in advance.  You will receive a 50% refund of the paid registration fee if your written cancellation is received at ICDD 20 business days prior to the start of the class.  With less notice, a colleague may take your place, or the course materials will be mailed to you, but no refund will be given.
Please note: A minimum of 10 registrants per course is required, otherwise the course will be cancelled and your registration fee will be refunded. You will be notified of a course cancellation no later than two weeks prior to the start of the course.
The Rietveld workshop was extremely beneficial. I have a much better understanding/knowledge of Rietveld refinement. Instead of blindly using Rietveld refinement techniques, I can now understand how, why, when, if/and it can be used. The staff is extremely knowledgeable of the material that is covered in the course. I would recommend this workshop to anybody who uses Rietveld refinement tools.
Oscar Duarte
This workshop should be a course in academia (i.e. Materials Science & Engineering). It provides you a strong and solid background on X-ray diffraction. I wish I knew this workshop ten years ago; my research career would have been in much higher level. I wish the best to all faculties and staffs that are running the workshop.
Nader Hagh
The workshop was a great learning experience. You could not ask for more experienced faculty. The classroom is very comfortable. Materials are presented in a simple to complex way. Faculty gave tricks and tips not found in tutorials. This workshop is great.
Noel Upia
Before the workshop Rietveld analysis was an untamable mystery. In the course, I learned the basics to tame that method and use it for my work.
Arthur Pichler
Great class to take to fully understand Rietveld analysis from experts in the XRD community. Faculty keeps the class engaged, especially on difficult topics. Highly recommend!
Nicole Rivera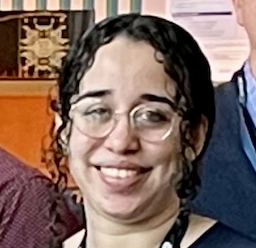 You are provided with a wealth of resources and information, as well as experts in the field. You are encouraged to make mistakes in order to understand how to correct them and to ask the more complex questions you have. This is a great course to take, especially if your work is heavily XRD data dependent!

 
Margaret de los Santos
The Rietveld clinic is a great course to attend if you want to learn from the best in the field of XRD. Course material is amazing and the staff teaching the course is excellent. The amount of knowledge shared in the course ensures that you get a better understanding of why Rietveld is such a powerful tool in XRD. I can confidently say that I understand XRD Rietveld methods better after taking the course than when I first came in. Highly recommend taking XRD I and XRD II courses prior to this one. All courses build off each other nicely.
Adalberto Freay