New Capabilities for 2021
To enhance the value of the PDF® Databases, ICDD has incorporated many new developments for the 2021 product release. Every year, we listen to our customers to create a better product for you. Below are just some of the many value-added developments designed to make the ICDD products more functional and powerful for 2021.
Intensity Scaling for 2D Multiphase Analysis
Intensities are now scaled for ring pattern simulations when doing 2D multiphase analysis.
New Searches and Display Fields
• Refined Formula – A formula derived from the occupancies and site multiplicities of the elements in the atomic coordinates.
• Wyckoff Sequence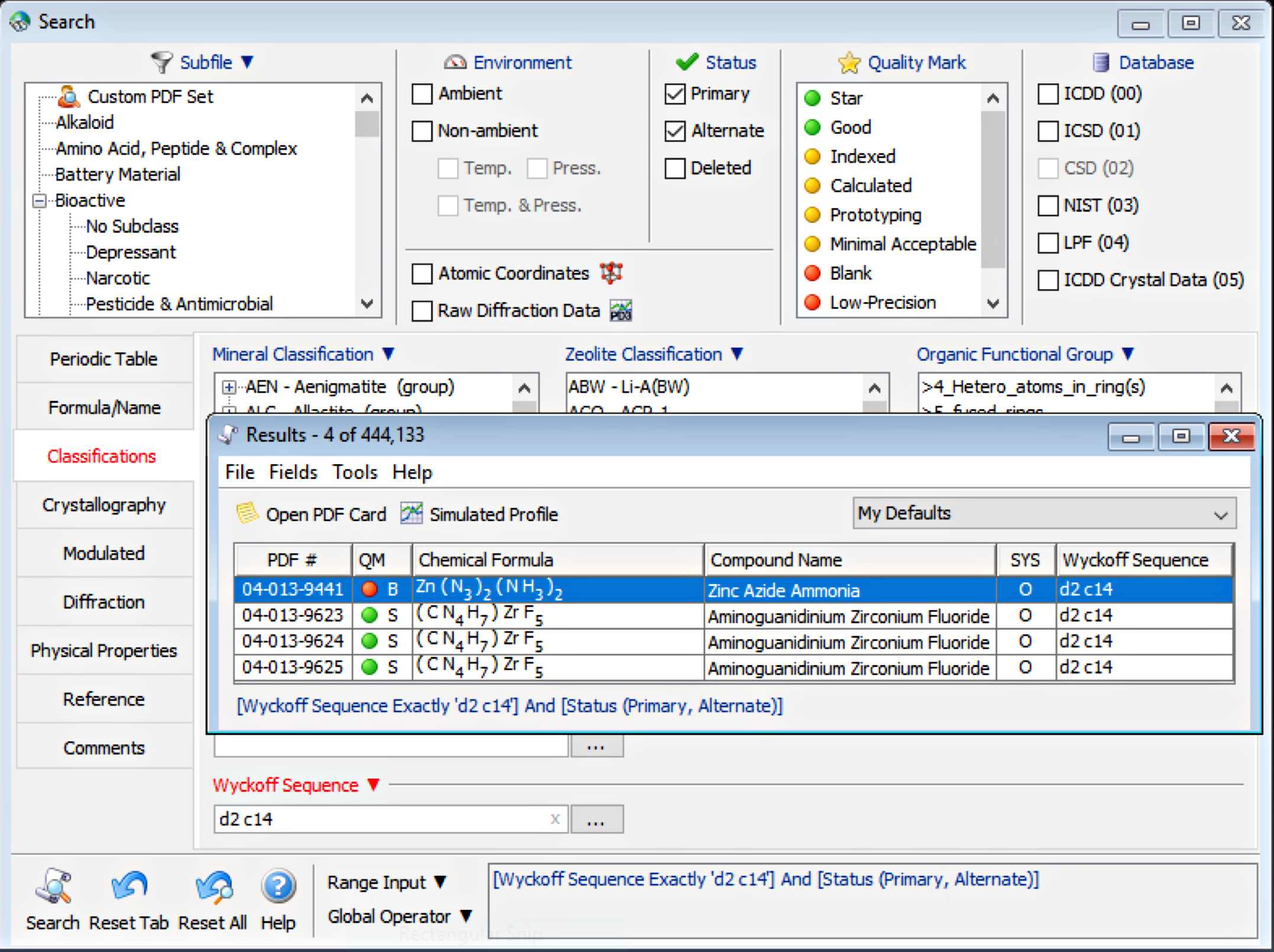 Data mining search results for the Wyckoff sequence "d2 c14".
Import JADE Projects Directly into SIeve+ for Phase Identification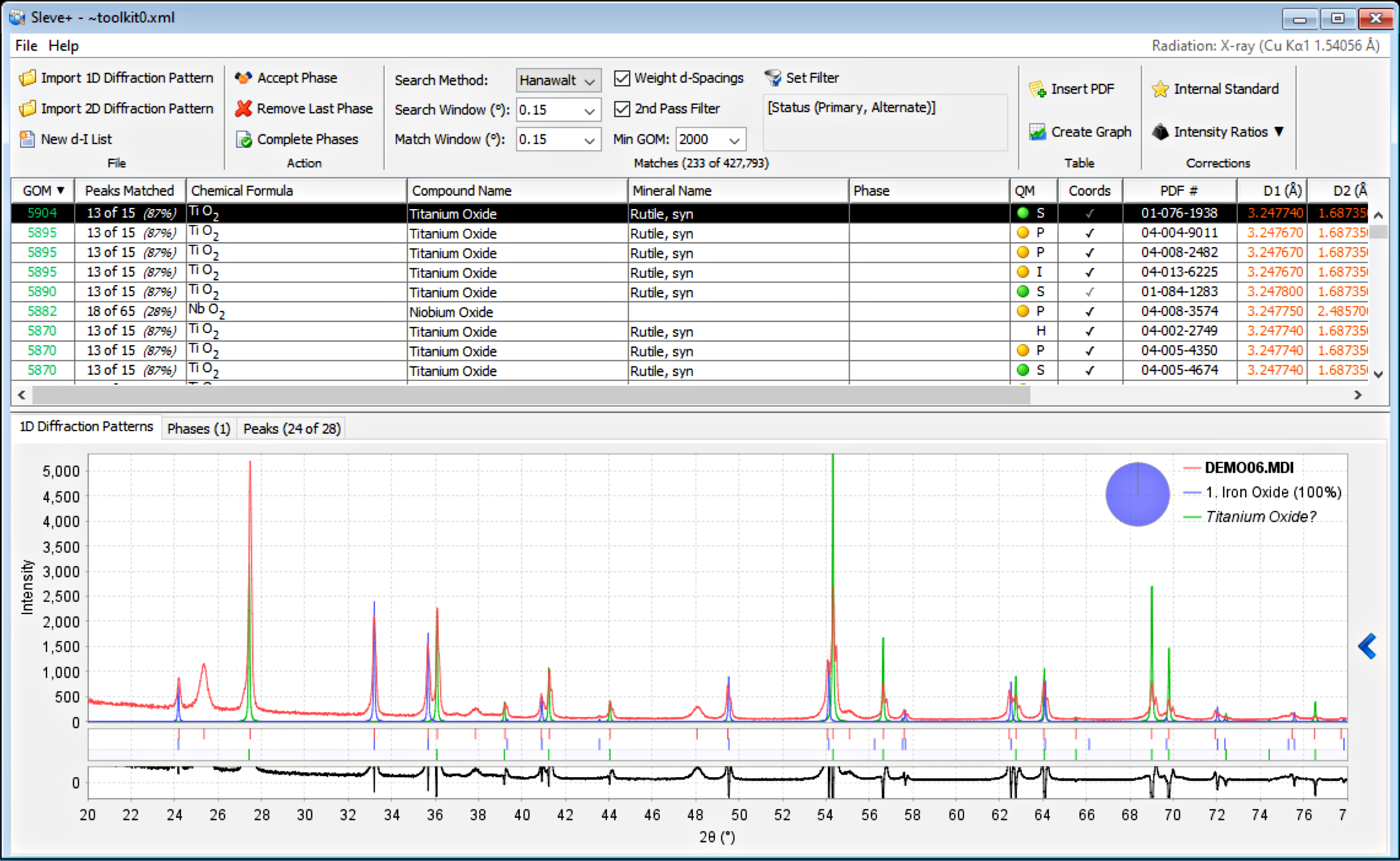 Experimental data that was imported and processed in JADE, can now be imported into SIeve+ for complimentary phase identification.
Quick Settings Panel for Pattern Simulations

Quick settings panel allows the user to dynamically change various simulation settings directly on the graph.
d-spacings Table in SAED Simulation Window
New table displays the d-spacings, HKL's, and intensities for all spots in the SAED pattern simulation window. Spots can be highlighted by clicking on them in the table or directly in the simulation.
ICDD's Manager of Engineering and Design, Justin Blanton, describes the new SAED features.
Plot Left and Right Y-axes of Data Mining Searches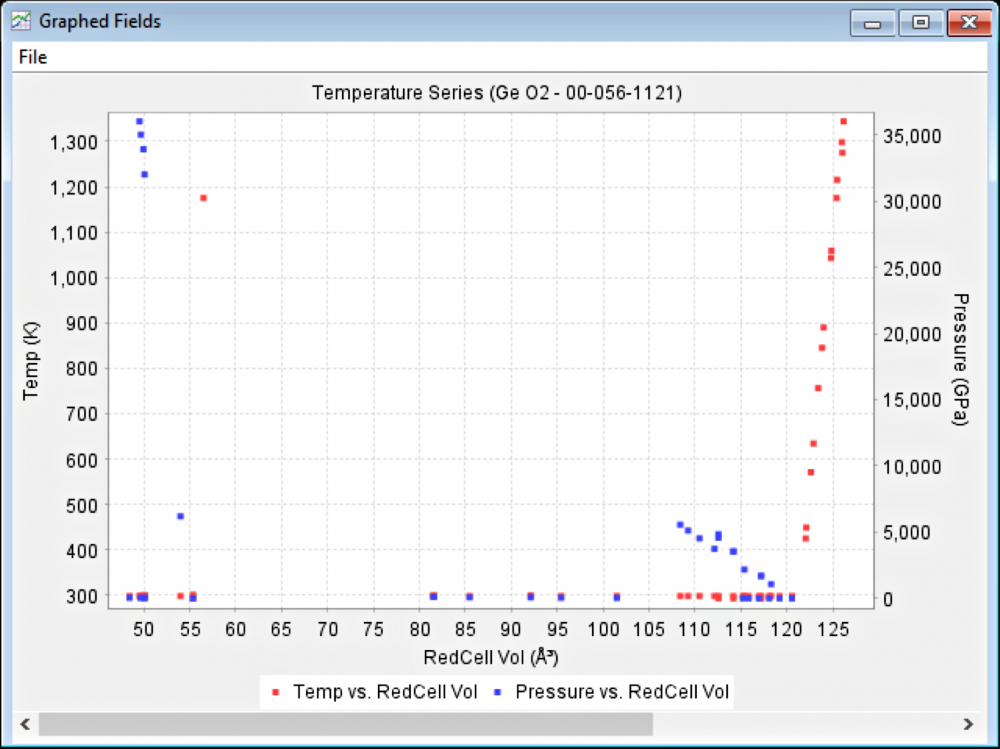 Temperature series graph for GeO2 displaying both temperature (left y-axis) and pressure (right y-axis) as a function of reduced cell volume.