New Capabilities for 2024
To enhance the value of the PDF® Databases, ICDD has incorporated many new developments for the 2024 product release. Every year, we listen to our customers to create a better product for you. Below are just some of the many value-added developments designed to make the ICDD products more functional and powerful for 2024.
Ideal Formula: Describes the general chemistry of the compound, especially in cases of minerals and solid solutions. Minor substituents or variations may be ignored in this representation.
Analytical Formula: Based on experimental elemental analysis, such as XRF and microprobe analysis. This formula is descriptive and represents a composition derived based on experimental measurements.
Optimized Element Searches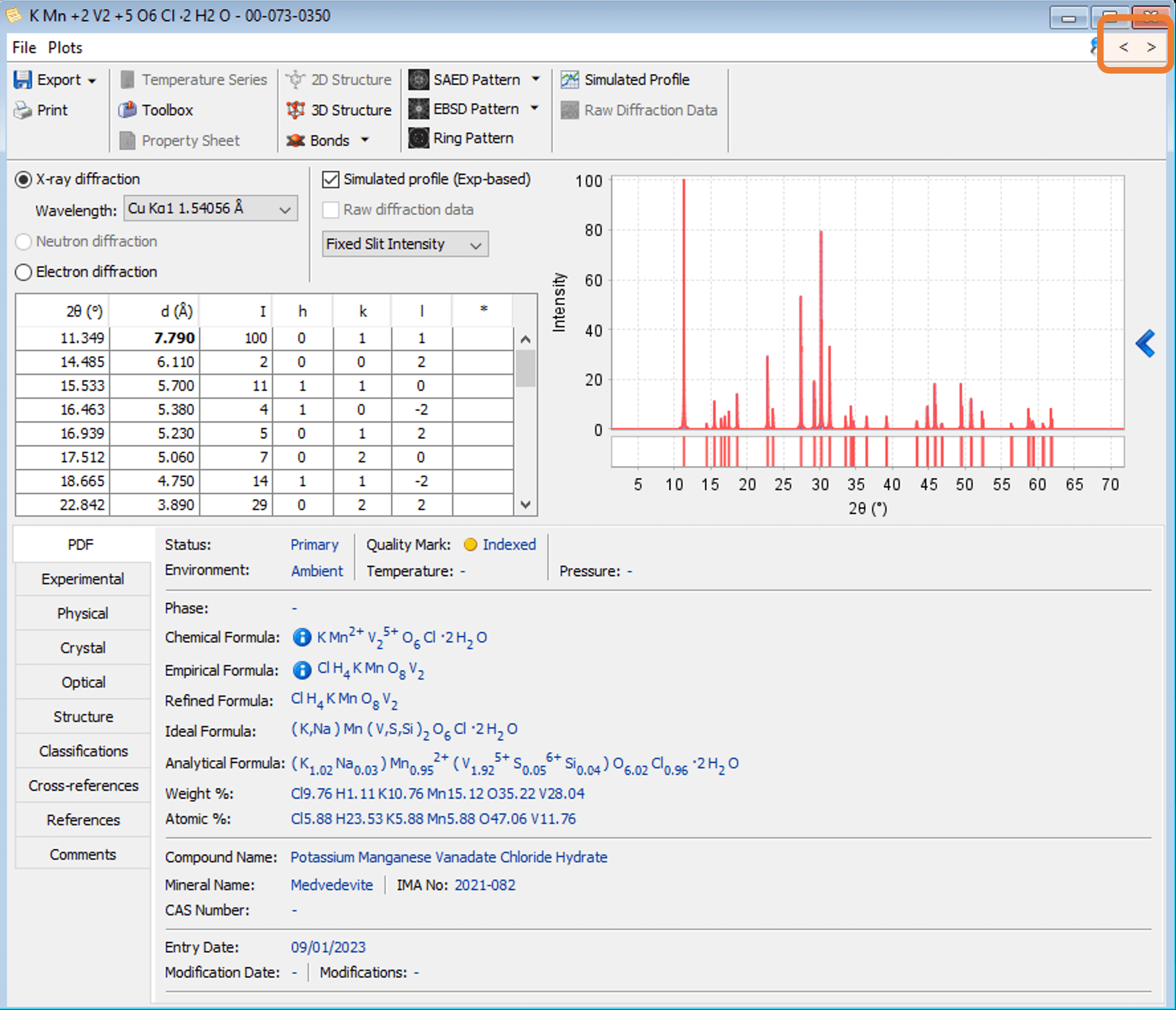 New arrow buttons allow the user to quickly traverse through the search results table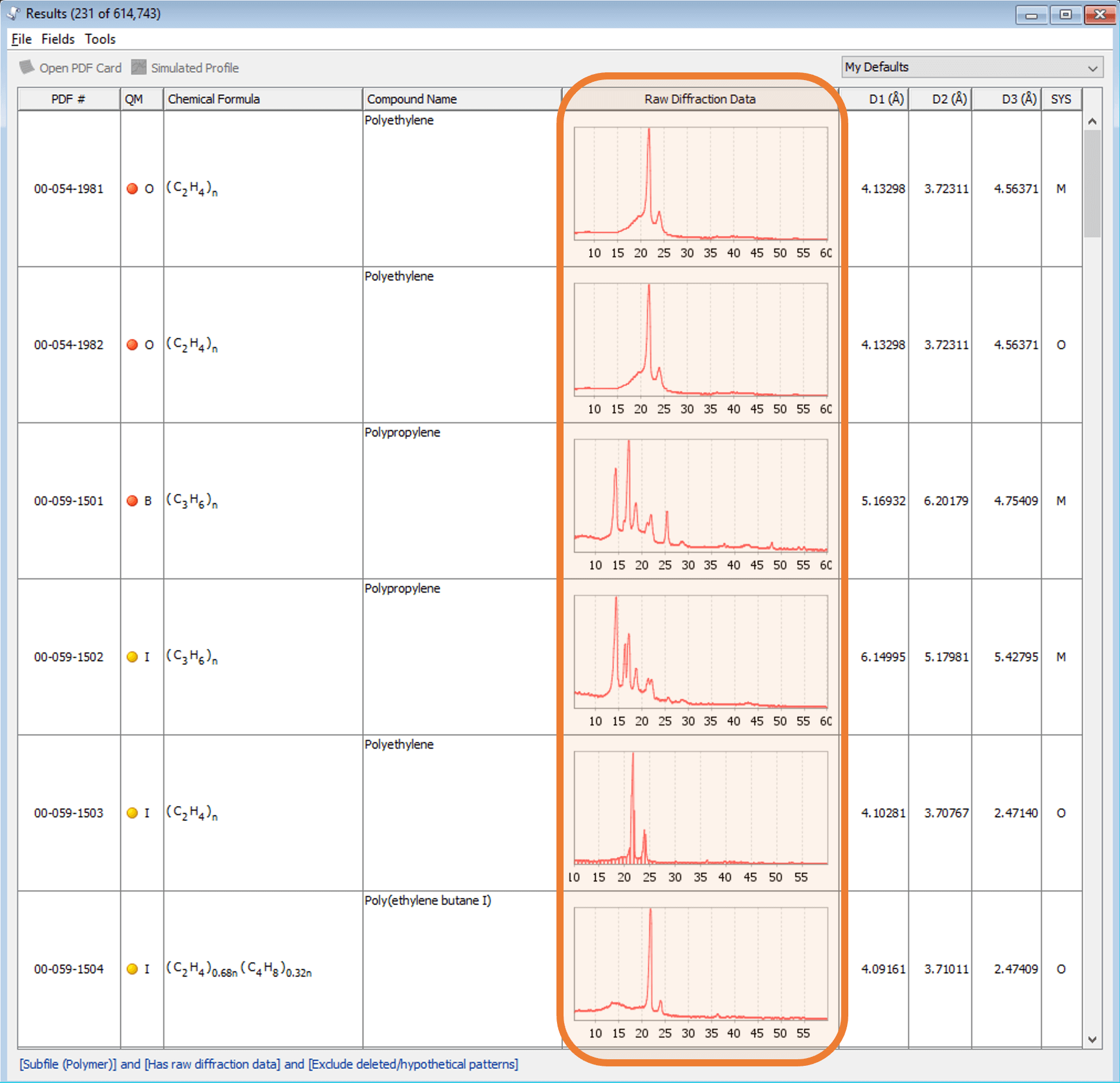 Automatic vertical zooming
Gradient color fill option
Raw data (PD3 patterns) in search results*
Diffraction pattern preview when dragging and dropping*
*Only available in PDF-4 and PDF-5+ databases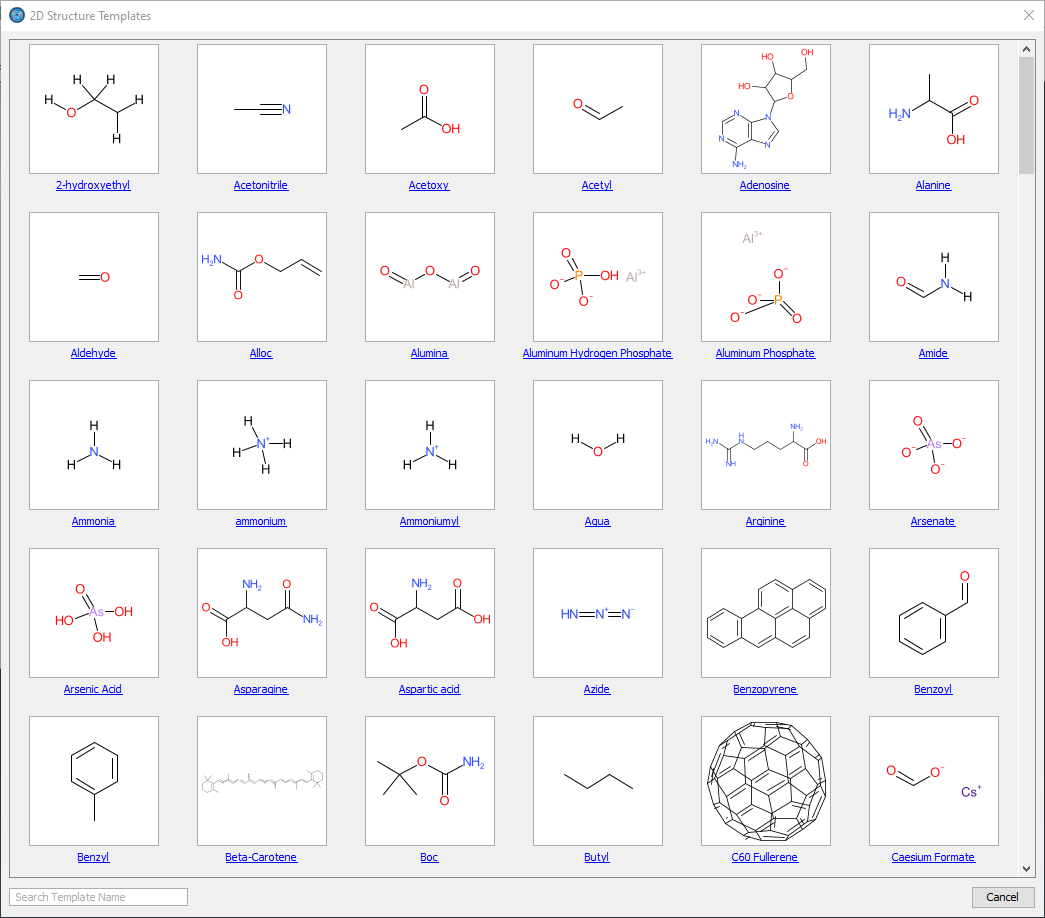 Used for 2D structure and substructure searches
200 templates available
Use as starting structure or complete structure
Search by template name
*Only available in PDF-5+ databases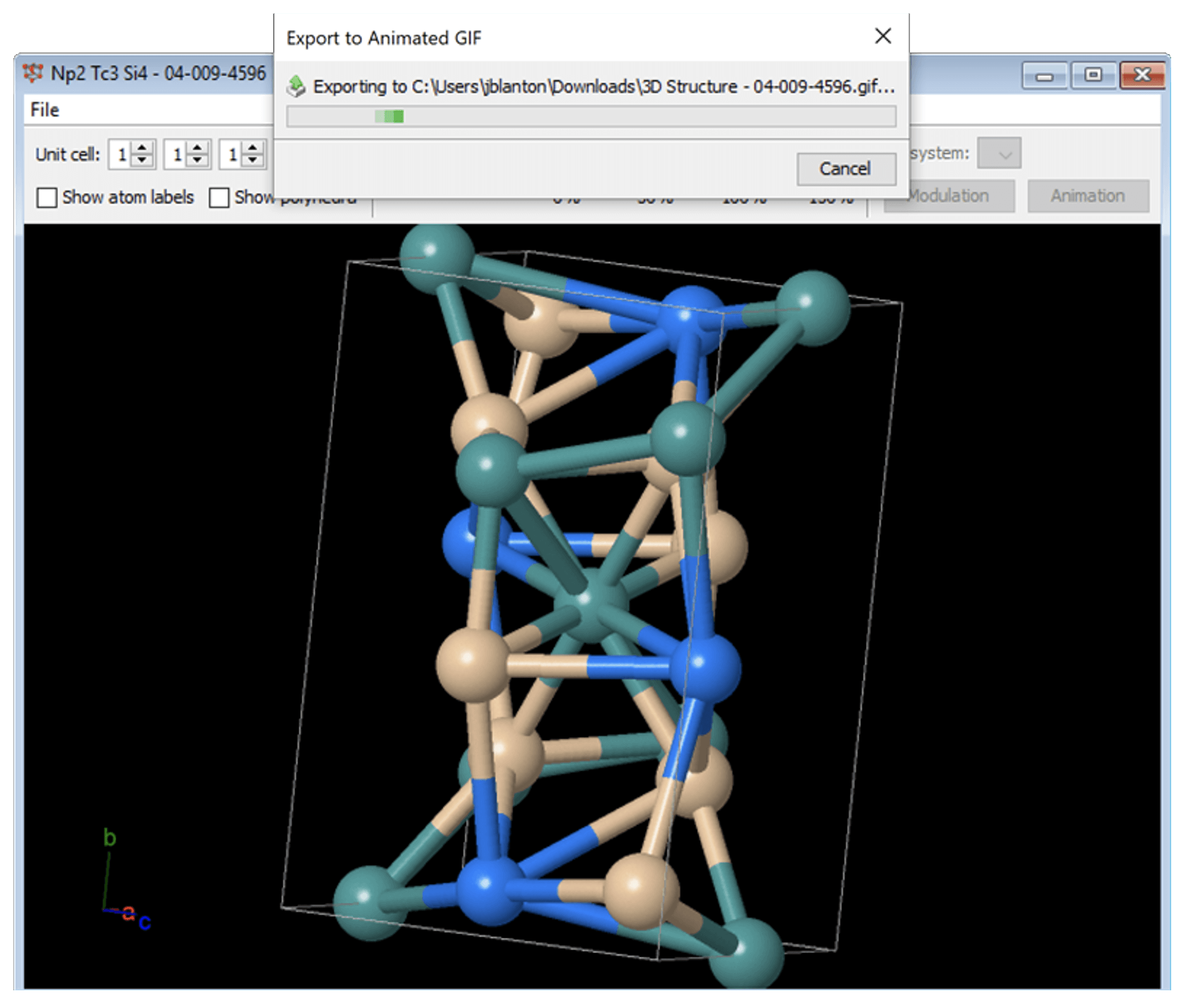 Export 3D structure animation to a GIF file*
*Only available in PDF-4 and PDF-5+ databases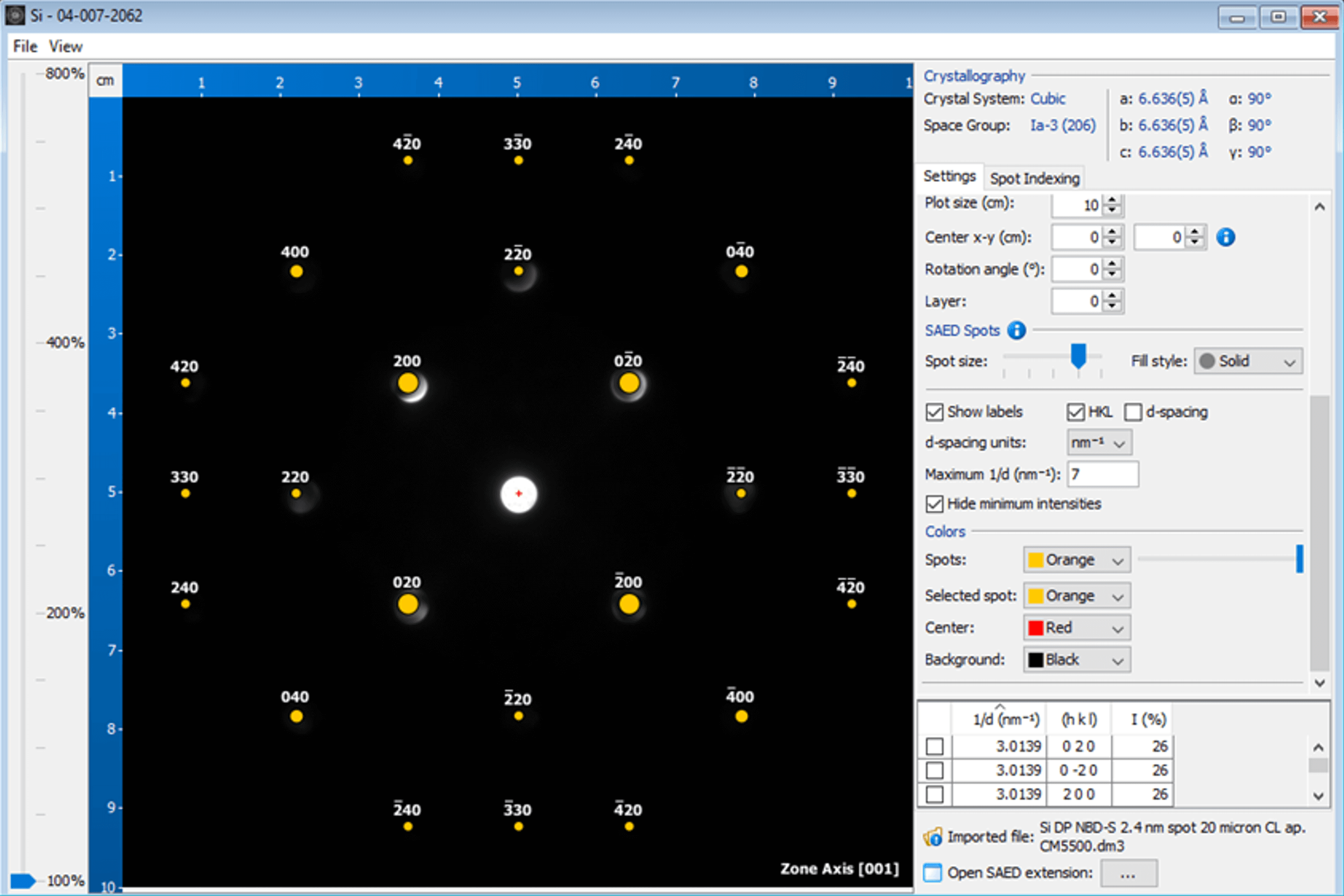 Added support for importing Gatan *.dm3 files*
*Only available in PDF-4 and PDF-5+ databases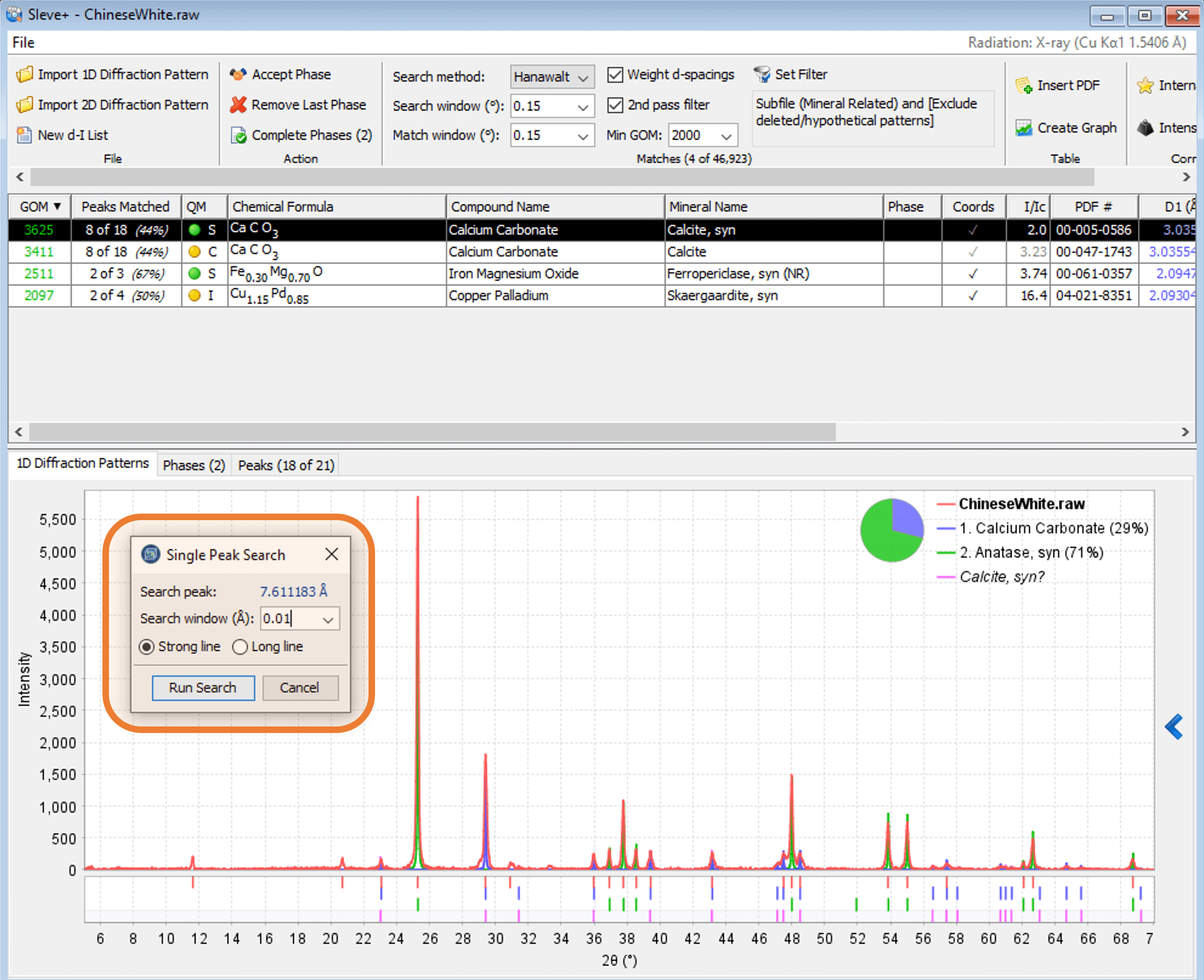 Support for new file formats

Rigkau *.asc
Rigkau *.rasx

Hide irrelevant matches
Supports NIST SRM 660c as an internal standard
Single peak search

Select peak using the mouse
Search strong or long lines
User-defined error window
Useful for trace phase analysis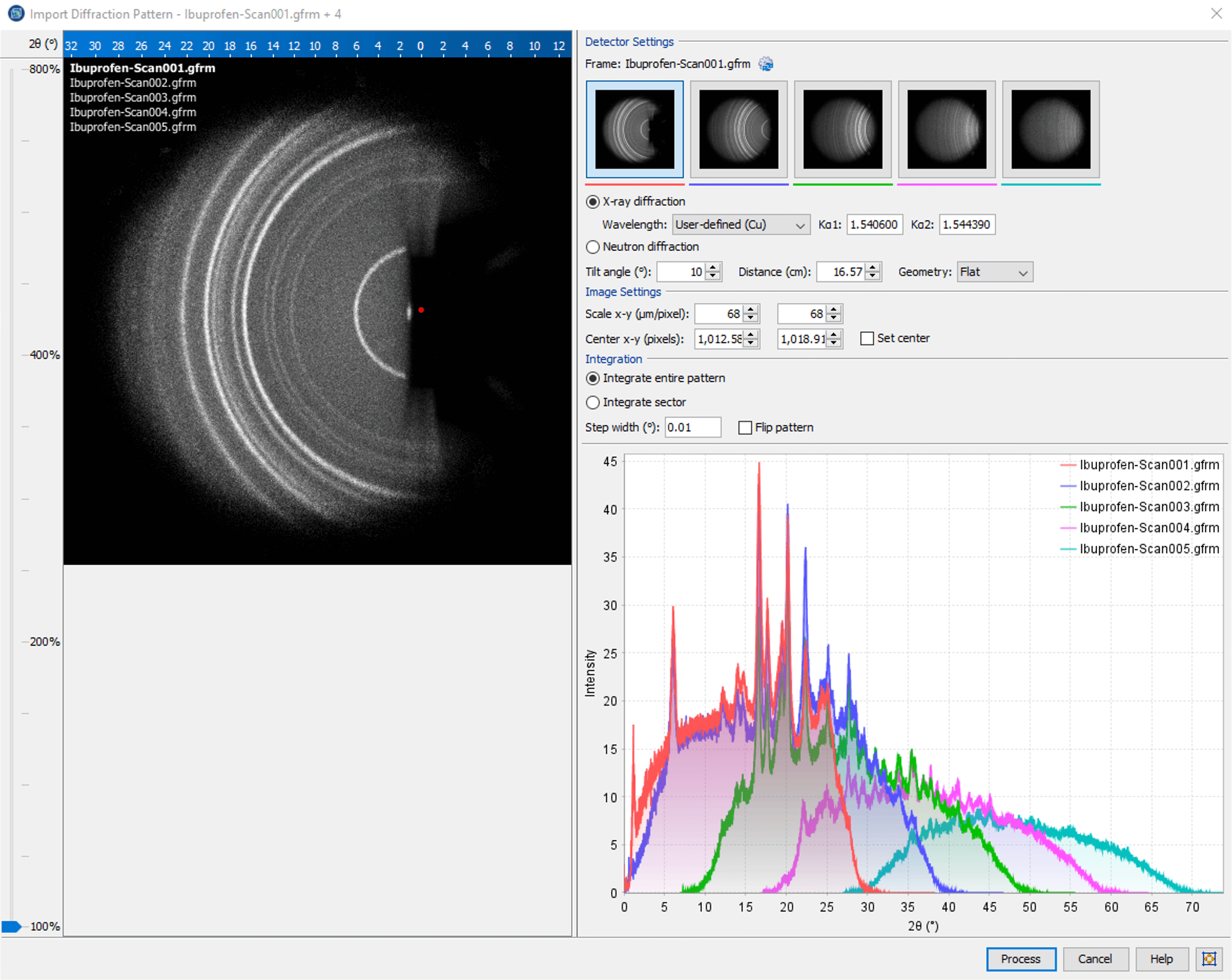 2D images are dynamically displayed when importing multiple files
Red vertical line indicates progress of pattern integration
Thumbnail preview images
*Only available in PDF-4 and PDF-5+ databases