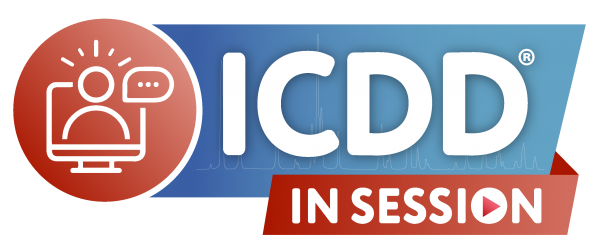 Mastering the PDF® Database and JADE® Software
ICDD's FREE Monthly Webinar Series •
Presented by ICDD® and Materials Data®
Welcome to ICDD's monthly webinar series, covering topics relating to the Powder Diffraction FileTM and JADE®. Learn the potential of each – as well as the superpower they become when coupled together! In less than one hour, you will walk away with tips and tools to build your confidence and improve your productivity. You'll be guided by ICDD's and Materials Data's experts and developers.
Spaces are limited so make sure you are on our mailing list to receive ICDD Newsletters and be up to date about future webinars. See our upcoming webinar topics below.
---
PDF-4+ combines the world's largest sources of inorganic diffraction data from crystals and powders into a single database. The result is a comprehensive collection of inorganic materials, produced in a standardized format that can be rapidly searched for unknown phase identification. Extensive data mining is facilitated with 131 display fields coupled with 77 searches. This allows the user to find PDF entries of interest based on user-defined search criteria.
In this webinar, you will learn how to:
Perform searches based on elemental data, crystallographic data, physical properties, classifications, and more

Combine multiple searches using Boolean logic

Customize your search results by adding display fields and sorting table columns

Create X-Y graphs, category graphs, and histograms based on your search results
Justin Blanton
Manager of Engineering and Design
Justin began his career at the ICDD in the summer of 2000. In 2007, Justin became the project leader for the PDF-4+, PDF-2, and PDF-4/Minerals products. Then, in 2014, Justin was promoted to Manager of Engineering and Design, where he leads a group of developers who continually update the PDF software with new features on a yearly basis.
January 2021 – In Session
"Navigating a Powder Diffraction File™ Entry"
Speaker: Tom Blanton, ICDD Executive Director
A Powder Diffraction File (PDF) entry, also known as a PDF card, contains all of the scientific and bibliographic data available for a particular PDF entry. Information for each entry is organized into over twenty categories; some include 3D structure viewing, ring pattern simulations, and correlation graphs for entries within a temperature series.
In this webinar, you will learn how to:
Access a PDF Entry
Navigate Through the Comprehensive Content of a PDF Entry
Utilize the Simulation Tools on a PDF Entry
Perform an Elemental Search & Access a Resulting PDF Entry