ICDD Membership
---
Approximately 300 scientists from around the world comprise the active membership from which the organization draws its Board of Directors, committees, and subcommittees. Our members, who are volunteers, are actively engaged in developments in the field of X-ray powder diffraction and related disciplines. Membership consists of scientists from various affiliations – educational, governmental, and industrial. Learn how to become an ICDD Member.
ARGENTINA
Hector Sanchez – Universidad Nacional de Cordoba

Sergio Fabian Sein – YPF Tecnologia
AUSTRALIA
Peter Bayliss – Australian Museum

Rod Clapp – Diffraction Technology

Dudley Creagh – University of Canberra

Robert Hart – Phase Analytics

Walter Kalceff – University of Technology, Sydney

Deyu Li – Curtin University of Technology

Brian O'Connor – Curtin University

Vanessa Peterson – Australian Centre for Neutron Scattering

Tony Raftery – Queensland University of Technology

Mark Raven – CSIRO Land and Water Library
AUSTRIA
Christian Lengauer – University Wien-Geozentrum

Ekkehart Tillmanns – University Wien-Geozentrum
BELGIUM
Hector Novoa de Armas  – Johnson & Johnson Pharmaceutical

Stavros Nikolopoulos – NanoMEGAS SPRL
BRAZIL
Silvia Cuffini  – University Federal de Santa Catarina

Fabio Ferreira – University Federal do ABC (UFABC)

Milton Sergio Fernandes de Lima – Institute de Estudos Avancados

Luis Martinez – Nuclear & Energy Research Institute

Reginaldo Muccillo – Institute de Pesquisas Energeticas
CAMEROON
Bridinette Thiodjio Sendja – University of Yaounde I
CANADA
Frank Hawthorne  – University of Manitoba

Andrew McDonald – Laurentian University, Harquail School of Earth Sciences

Joel Reid – Canadian Light Source

Andrew Roberts

Jaka Sunarso – University of Waterloo

M.V. Reddy – Hydro-Québec, Centre of Excellence in
CHILE
Claudio Aguilar – Universidad Técnica Federico Santa María
COLOMBIA
Jose Henao – University Industrial de Santander

Robert Toro – Universidad Industrial de Santander
CROATIA
Biserka Grzeta – Ruder Boskovic Institute
CZECH REPUBLIC
Martina Hribova – Tomas Bata University in Zlin
EGYPT
Medhat El-Mahllawy – Housing & Building National Research Ctr.

Amin El-Meligi – University Bahrain
FRANCE
Nathalie Audebrand – University de Rennes 1 – CS 74205

Thierry Bataille – University de Rennes 1

Patricia Benard-Rocherulle – University de Rennes 1

Daniel Louer

Juliette Mergoil – University de Clermont II

Robert Papoular – IRAMIS / CEA – Saclay

Matthew Suchomel – ICMCB – CNRS
GERMANY
Martina Andratschke – University of Regensburg

Robert Dinnebier – Max-Planck Institute for Solid State

Hartmut Fuess – Darmstadt University of Technology

Ralph Gilles – TU Muenchen

Herbert Goebel

Arnt Kern – Bruker AXS GmbH

Alberto Leonardi – Friedrich-Alexander University Erlangen-Nuremberg

David Rafaja – Freiberg University of Technology

Thomas Weirich – Central Facility for Electron
GHANA
David Dodoo-Arhin – University of Ghana
GREECE
Nikolaos Kourkoumelis – University of Ioannina
HUNGARY
Tamas Ungar – Eotvos University
INDIA
S.N. Achary – Bhabha Atomic Research Centre

Bhabani Acharya – C. V. Raman College of Engineering

Prabeer Barpanda – Indian Institute of Science

Deu Bhange – Shivaji University

Archan Dey – Dr. Reddy's Laboratories Limited

Amol Dikundwar – Biocon Bristol-Myers Squibb R&D Center, Syngene International Limited

Perumala Venkata Sunder Raju – Council of Scientific and Industrial Research, National Geophysical Research Institute

Dr. Digamber G. Porob – Goa University

Veda Ramaswamy – Central Leather Research Institute

T.N. Guru Row – Indian Institute of Science

Binoy Kumar Saikia – North-east Institute of Science & Tech.

Chandra Shekar – Indira Ghandi Ctr.

Kartik Shinde – N.S. Science and Arts College

O.P. Shrivastava – Dr. H.S. Gour Central University

Gurvinderjit Singh – Raja Ramanna Center for Advanced Technology

Dhamardoss Sornadurai – Indira Gandhi Centre for Atomic Research

Diptikanta Swain – Institute of Chemical Technology

R. Vasudevan – Indian Institute of Technology
INDONESIA
Maykel Manawan – Indonesia Defense University

Suminar Pratapa – Institute of Technology
IRAN
Golnaz Jozanikohan – University of Tehran
ISRAEL
Shmuel Cohen – Hebrew University

Giora Kimmel – Ben-Gurion University of the Negev
ITALY
Paolo Ballirano – University degli Studi di Roma

Marco Ciriotti

Matteo Leoni – University di Trento

Norberto Masciocchi – University dell'Insubria

Vincenzo Massarotti – University di Pavia

Davide Proserpio – Università degli Studi di Milano

Rosanna Rizzi – Institute of Crystallography – Bari

Massimo Rogante – Rogante Engineering Office

Paolo Scardi – University of Trento

Doriana Vinci – University of Bari
JAPAN
Takashi Ida – Nagoya Institute of Technology

Nobuo Ishizawa – Nagoya Institute of Technology

Atsushi Saiki – University of Toyama

Hideo Toraya – Rigaku Corp.

Daisuke Urushihara – Nagoya Institute of Technology

Masatomo Yashima – Tokyo Institute of Technology
MEXICO
Lauro Bucio – Instituto de Fisica, UNAM

Gonzalo Gonzalez – Universidad Nacional Autónoma de México

Javier Martinez – Benemerita Universidad

Eric Rivera-Munoz – University Nacional Autonoma de Mexico

Maria-Elena Villafuerte-Castrejon – University Nacional Autonoma de Mexico
NIGERIA
Umaru Ahmadu – Federal University of Technology, Minna

Aderemi Alabi – University of Ilorin
NORWAY
Pavel Karen – University of Oslo
PEOPLE'S REPUBLIC OF CHINA
Xiaolong Chen – Chinese Academy of Sciences, Institute of Physics

Liang Fang – Guilin University of Technology

Yang Gan – Harbin Institute of Technology

Jiangang Guo – Chinese Academy of Sciences

Liwei Guo – Chinese Academy of Sciences, Institute of Physics

Wei He – College of Materials Science &

Jikang Jian – Xinjiang University

Shifeng Jin – Chinese Academy of Sciences, Institute of Physics

Wang Hay (Jack) Kan – China Spallation Neutron Source

Ming Li – Chinese Academy of Sciences, Institute of Physics

Libing Liao – China University of Geosciences

Shao-Fan Lin – Tianjin Institute of X-Ray Analysis

Lizhi Liu – Sinopec

Guanglie Lu – Zhejiang University

Zhenhong Mai – Chinese Academy of Sciences Institute of Physics

Lei Shi – University of Sci & Tech of China

Bo Song – Harbin Institute of Technology

Cong Wang – Beijing University of Astronautic

Gang Wang – Chinese Academy of Sciences Institute of Physics

Wenjun Wang – Chinese Academy of Sciences Institute of Physics

Wanyan Wang – Chinese Academy of Sciences Institute of Physics

Xianjie Wang – Harbin Institute of Technology

Yuhua Wang – School of Physical Science and Technology

Li Wu – Nankai University

Yuqi Yang – Jiangxi University of Science and Technology

Zhi Yang – Yunnan Normal University

Xinkan Yao – Tianjin Institute of X-ray Analysis

Wenxia Yuan – University of Sci. & Tech. Beijing

Lingmin Zeng – Guangxi Universisty

Hui Zhang – College of Materials Sci. & Technology

Qian Zhang – Harbin Institute of Technology (Shenzhen)

Yanming Zhao – South China University of Technology

Jimin Zheng – Nankai University

Weitao Zheng – Jilin University
PERU
Professor Jose Luis Solis – Universidad Nacional de Ingenieria
POLAND
Wojciech Paszkowicz – Polish Academy of Sciences

Stanislaw Pikus – University of Maria Curie-Sklodowska

Alicja Ratuszna – Uniwersytet Slaski

Emilia Wolska – Adam Mickiewics University
REPUBLIC OF YEMEN
Samir Mohammed – University of IBB
ROMANIA
Magdalena Aflori – Petru Poni Institute for Macromolecular Chemistry
RUSSIA
Evgeny Antipov – Moscow State University

Vladislav Blatov – Samara University

Elena Boldyreva – Novosibirsk State University

Vladimir Chernyshev – Moscow State University

Sergey A. Ivanov – Karpov' Institute of Physical Chem.

Sergei Kirik – Institute of Chemistry & Chemical Technology

Vladimir Nalbandyan – South Federal University

Nadezhda Serebryanaya – Techn Institute for Superhand

Vladimir Zubkov – Institute of Solid State Chem.
SAUDI ARABIA
Rasha Al-Ghamdi – Saudi Aramco

Dr. Noktan Mohammed AlYami – Saudi Aramco

Fatimah A. Edhaim – Saudi Aramco

Husin Sitepu – SAUDI ARAMCO
SENEGAL
Saliou Diouf – University Cheikh Anta Diop of Dakar (UCAD)
SLOVENIA
Anton Meden – University of Ljubljana
SOUTH KOREA
Chan Park – Seoul Natl. University

Roman Shpanchenko – Samsung SDI Co. Ltd.
SPAIN
Jose Amigo – University of Valencia

Aleksandr Missiul – Alba Synchrotron Light Source

Jordi Rius – Institute de Ciencia de Materiales de Barcelona
SWEDEN
Peter Oleynikov – AnaliteX
SWITZERLAND
Radovan Cerny – University of Geneva

Pamela Whitfield – Excelsus Structural Solutions (Swiss) AG
THE NETHERLANDS
Martijn Fransen – PANalytical B.V.

Albertus (Bert) Kinneging – University of Leiden

Vladimir Kogan – DANNALAB B.V.
TUNISIA
Rached Ben Hassen – ISSBAT

Habib Boughzala – Faculte des Sciences de Tunis

Mohamed Ellouze – Faculte des Sciences de Sfax
TURKEY
Mehmet Ekinci – Turkiye Petrolleri A.O. Arastirma Merkezi
UKRAINE
Bohdana Belan – Ivan Franko Natl. University of Lviv

Leonid Vasylechko – L'viv Polytechnic Nat. University

Ihor Zavaliy – Physico-Mechanical Inst. of NAS of Ukraine
UNITED KINGDOM
Emily Louise Arnold – Cranfield University

Sophie Beckett – Cranfield University CFI

Jeremy Cockcroft – University College London

Christopher Gilmore – Allander Science Ltd.

Charlene Greenwood – Cranfield University, CFI

Stephen Hillier – James Hutton Institute

Joseph Hriljac – University of Birmingham

Simon Kemp – British Geological Survey

David Rendle

Keith Rogers – Cranfield University

Brian Tanner – Durham University

David Taylor

Maryjane Tremayne – University of Birmingham

Peter Warren

Craig Williams – University of Wolverhampton
USA
Wade Adams – Rice University

Jafar Al-Sharab – Northwestern State

Noureddine Anibou – Thermo Fisher

John Anzelmo – Anzelmo & Associates

Davor Balzar – University of Denver

Larry Bernstein – Terrametrix

Rajan Bhambroo – Tenneco. Inc.

David Bish – Indiana University

Thomas Blanton – ICDD

Harry Brittain – Ctr. for Pharmaceutical Physics

Alina Bruma – National Institute of Standards and Technology

Victor Buhrke

Susan Byram – Bruker AXS, Inc.

Iuliana Cernatescu – Pratt & Whitney

Dhanesh Chandra – University of Nevada, Reno

Alan Cisar – Lynntech, Inc.

Harlan Clark

James Cline – NIST

Lawrence Cook

David Cox

Adam Creuziger –NIST

Cyrus Crowder

Richard Crowl

Qingzhou Cui – MicroChem Corp.

Jeffrey Dann

Albert Davydov – NIST

Jeffrey Deschamps – Naval Research Lab.

Evgeny Dikarev – New York State University

Fenghua Ding – Northwestern University

Antonio DiNunno – Exova-Pittsburgh

Robert Downs – University of Arizona

Indrajit Dutta – Corning Inc.

W. Tim Elam – University of Washington

Thomas Ely – Hanford Laboratory Management and Integration

John Faber – Faber Consulting

Timothy Fawcett

C. M. Foris

Mark Frank – Northern Illinois University

Roy Garvey

Olivier Gourdon – ZS Pharma, Inc.

Xue Han – Umicore Autocat USA

Richard Harlow – Harlow, LC

Lori Hatherley – ZS Pharma, Inc.

George Havrilla – Los Alamos Natl. Lab

Bob He – Bruker AXS Inc.

Camden Hubbard – Applied Diffraction Services

Ashfia Huq

Deep Jariwala – University of Pennsylvania

Gerald G. Johnson, Jr.

Howard Jones – Pratt & Whitney Corp.

James Kaduk – Poly Crystallography Inc.

Terry Kahmer

Anthony Kampf – Natural History Museum of Los Angeles County

Ashraf Khan – US Pharmacopeia

Danny King

Mark King – Stratum reservoir

Leslie Kirkes – Sandia National Laboratories

Kris Kozaczek – MOXTEK, Inc.

Rangarajan Krishnan

Yucheng Lan – Morgan State University

Saul Lapidus – Argonne National Lab

Siwei Leng – 3M Company

Igor Levin – National Institute of Standards and Technology

Cora Lind-Kovacs – University of Toledo

Michael Lufaso – University of North Florida

Charles Lyman – Lehigh University

Jessica Lyza – Edward C. Levy, Co.

Andrea Marcinkova – Albemarle Corp.

John Martin – SPEX SamplePrep, LLC

Larry Martin – U.S. Steel Corp.

William Mayo – H & M Analytical Services

Greg McCarthy

Ronald Medrud

Frank Milillo

Stephen Miller

Thomasin Miller – Phillips 66

Scott Misture – Alfred University

Antonio Moreira dos Santos – Oak Ridge National Laboratory

Conal Murray – IBM Watson Research Ctr.

Sanjeeva Murthy – Rutgers University

George Myer – Temple University

Bob Newman

Jeff Nicolich – GCP Applied Technologies

Cev Noyan – Columbia University

Vladimir Oleshko – National Instituite of Standards and Technology

Silvina Pagola – College of William & Mary

Anisha Patel – Merck

E. Andrew Payzant – Oak Ridge Natl. Lab.

William Paxton – Ford Motor Company

Vitalij K. Pecharsky – Iowa State University

Christopher Pelliccione – Pratt & Whitney

Valeri Petkov – Central Michigan University

Kenneth R. Poeppelmeier – Northwestern University

Ekaterina Pomerantseva – Drexel University

Jeffrey Post – Smithsonian Institution

Charles Prewitt – University of Arizona

Thomas Proffen – Oak Ridge Natl. Lab.

Susan Quick – Pennsylvania State University

Nathan Rasmussen – Stratum Reservoir

Professor Vilupanur A. Ravi – California State Polytechnic University

Cory M. Read – KCNSC

Kevin Rhodes – Ford Motor Co.

Pierre Ricou – Arkema, Inc.

Stephen Robie – Evans Analytical Group (EAG)

Mark Rodriguez – Sandia Natl. Labs

H. David Rosenfeld – E. I. DuPont de Nemours & Co.

Frank Rotella

Tomce Runcevski – Southern Methodist University

Christine Russell

Clay Ruud – Pennsylvania State University

Earle Ryba – Fahracres

Rajendra Sadangi

Tomohiro Shibata – Kennametal Inc

Walter Schreiner – CP Solutions, LLC

Carlo Segre – Illinois Institute of Technology

Ying Shi – Corning Inc.

Theo Siegrist – FAMU-FSU College of Engineering

Scott Speakman – PANalytical Inc.

Eliot Specht

Leah Squires – Idaho Natl. Lab.

Peter Stephens – SUNY at Stony Brook & NSLS

Gregory A. Stephenson – Elanco Animal Health

Paul Stutzman – NIST

Madhana Sunder – IBM

A. Cuneyt Tas

Naveen Thakral – Amgen Inc.

Seema Thakral – University of Minnesota

Brian Toby – Argonne Natl. Lab.

Kevin Tolman – Battelle Energy Alliance LLC

Peter VarlashkinNenad Velisavljevic – Los Alamos Natl. Lab

Peter Wallace

Thomas Watkins – Oak Ridge Natl. Lab.

Zheng Wei – University at Albany – SUNY

Bryan Wheaton – Corning, Inc.

M. Stanley Whittingham – SUNY at Binghamton

Fred Wireko – Procter & Gamble Co.

Nichole Wonderling – The Pennsylvania State University

Winnie Wong-Ng – NIST

Dan Xie – Chevron Energy Technology Co.

Yuqi Yang – JiangXi University of Technology and Science

Shawn Yin – Bristol-Myers Squibb

Xiaobai Yu – HP Inc.

Lubov Zavalij – Cristal USA Inc.

Peter Zavalij – University of Maryland

Shao-Liang Zheng – Harvard University
URUGUAY
Leopoldo Suescun – University of Uruguay
VENEZUELA
Graciela C. D. de Delgado – University de Los Andes

Jose Miguel Delgado – University de Los Andes
The position of Technical Regional Co-chair (consultant) was established to bring the mission and vision of the ICDD to every region of the globe. The regional co-chairs are ICDD members and act as ICDD representatives in their geographic regions. They serve as a communication bridge between ICDD, its members, and the powder diffraction community in the area. Among other activities, the technical regional co-chairs recommend appropriate times and places for ICDD courses, workshops, and meetings, both basic and advanced ones. They recommend new members, Grant-in-Aid candidates, and coordinate local member activities.
Samantha Davies
Cranfield University
United Kingdom
Analio Dugarte
Universidad de Los Andes
Venezuela
Xiaolei Feng
University of Cambridge
United Kingdom
Miss Sarah Beth Gosling
Cranfield University
United Kingdom
Yifeng Han
Sun Yat-Sen University
China
Monu Joy
Clarkson University
USA
Erhan Karaca
Hacettepe University
Turkey
Yuanwei Li
Northwestern University
USA
Sikhumbuzo Masina
University of the Witwatersrand
South Africa
Janeth Sarmiento
Benemérita Universidad Autónoma de Puebla
Mexico
Patricia Benard-Rocherulle – Univ. de Rennes 1, France
Alan Cisar – Lynntech, Inc., Texas, USA
Indrajit Dutta – Corning Inc., New York, USA
Hartmut Fuess – Darmstadt Univ. of Technology Inst. for Materials Science, Darmstadt, Germany
Jorma Holsa – Univ. of Turku, Dept. of Chemistry, Turku, Finland
Joseph Hriljac – Univ. of Birmingham, School of Chemistry, Edgbaston, Birmingham, United Kingdom
Giora Kimmel – Ben-Gurion Univ. of the Negev, Inst. for Applied Research, Beer-Sheva, Israel
Aleksandar Kremenovic – Univ. of Belgrade, Faculty of Mining and Geology, Belgrade, Serbia Montenegro (Formerly Yugoslavia)
Rangarajan Krishnan – Hillsboro, OR, USA
Stephen Miller – Rockville, MD, USA
Charles Prewitt – Univ. of Arizona, Dept. of Geosciences, Tucson, AZ, USA
Nathan Rasmussen – Idaho Springs, CO, USA
Kevin Rhodes – Ford Motor Co., Dearborn, MI, USA
H. Rosenfeld – E. I. DuPont de Nemours & Co., Drumore, PA, USA
Yogendra Sharma – Univ. of Rajasthan, Physics Dept., Jaipur, Rajasthan, India
Eliot Specht – Knoxville, TN, USA
Leah Squires – Idaho Natl. Lab., Idaho Falls, ID
Peter Warren – Hertfordshire, United Kingdom
Jimin Zheng – Nankai Univ., Dept. of Chemistry, Tianjin, People's Republic of China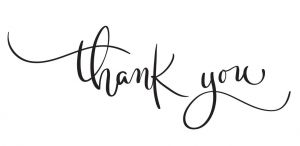 [sc_list type="check" color="1″]
Peter Bayliss

Susan Byram

Jeffrey Dann

Gerhard Fischer*

C. Foris

Camden Hubbard
[/sc_list]
[sc_list type="check" color="1″]
Gerald G. Johnson, Jr.

Greg McCarthy

Ronald Medrud

Alan Mighell*

Frank Milillo

Peter Wallace
[/sc_list]
[sc_list type="check" color="7″]
Thomas Blanton

Alan Cisar

James Cline

Lawrence Cook

Cyrus Crowder

Timothy Fawcett

Mario Fornoff*

Roy Garvey

Herbert Goebel

Gregory Hamill

Richard Harlow

Nobuo Ishizawa

James Kaduk

Shao-Fan Lin

Daniel Louer
[/sc_list]
[sc_list type="check" color="7″]
Charles Lyman

Bob Newman

Brian O'Connor

Jeffrey Post

Susan Quick

David Rendle

Andrew Roberts

Stephen Robie

Clayton Ruud

Earle Ryba

Walter Schreiner

Brian Toby

Hideo Toraya

Winnie Wong-Ng
[/sc_list]