New for PDF-4+ 2023 – ICDD Server Edition
Previously, our ICDD databases have all been tied to a single PC. Our workplaces and work habits have evolved from just a few years ago, and our new database licensing model provides the flexibility that large organizations and academics need to meet the varying demands of their clients, teams, and students. Now for the first time, the PDF-4+ database can float between users. We've taken the floating seat license model that has proven so popular from JADE® Pro, and applied it to our two most powerful database products, PDF-4+ and PDF-4/Organics. Install on your server and as many computers as you wish. A 10-User license provides access to 10 computers at a time and floats among an unlimited number of systems.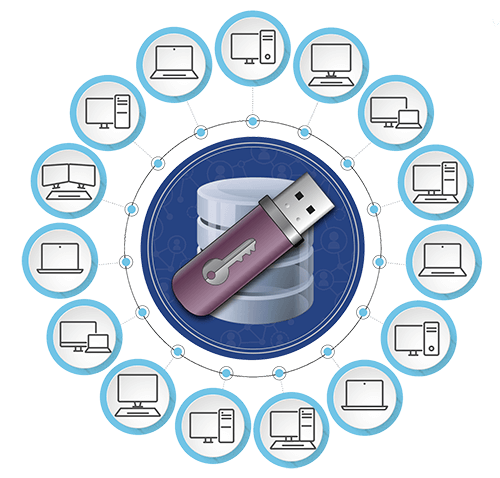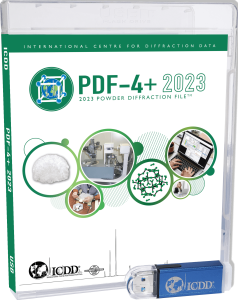 PDF-4+ 2023 contains 480,300+ entries. It combines the world's largest sources of inorganic diffraction data from crystals and powders into a single database. The result is a comprehensive collection of inorganic materials, produced in a standardized format that can be rapidly searched for unknown phase identification. Extensive data mining is facilitated with 134 display fields coupled with 80 searches.
PDF-4+ is designed to support automated quantitative analyses by providing key reference data required for these analyses. It also contains an array of tools that supplement conventional analyses, such as a full suite of data simulation programs enabling the analysis of neutron, electron, and synchrotron data, in addition to conventional X-ray data.
Using PDF-4+ 2023
PDF-4+ features digitized patterns, molecular graphics, and atomic coordinates. These features incorporated into PDF-4+ enhance the ability to do quantitative analysis using third party software by any of three methods: Rietveld Analysis, Reference Intensity Ratio (RIR) Method, or Total Pattern Analysis.
See PDF-4+ 2023 in Action

Key Features

Searching PDF-4+ by Elements

Viewing the Resulting PDF Card and its available scientific data

NEW for PDF-4+ 2023
READY TO PURCHASE PDF-4+?
Not sure which database you should purchase? Search using chemical name, formula, and elements
to find out which ICDD database product is right for you.
Related Articles – Learn more about PDF-4+